Enceinte Encastrable Hifi / Cinéma
Triad InWall Gold/6 MiniMonitor
The Most beautiful Sound You May Never See
Tweet
Enfin, un haut-parleur encastrable inwall discret qui répond aux exigences audiophiles!!! Auparavant, les petits haut-parleurs inwall étaient toujours conçus sans caisse à l'arrière, et donc avec une qualité sonore compromise. Nous ne connaissons aucune autre enceinte encastrable de cette taille avec un rendu sonore d'une telle précision. La InWall gold/6 utilise des composants haut de gamme entièrement conçus par nos soins, avec une caisse renforcée pour une superbe restitution du son.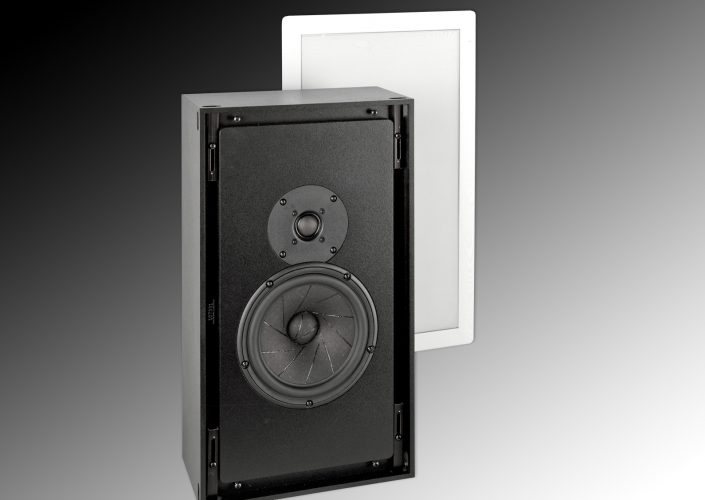 The InWall Gold/6 MiniMonitor is appropriate for a wide variety of custom applications where a compact full-range upscale solution is needed. It features a single 7″ Scan-Speak low-loss, linear suspension, sliced cone woofer/midrange driver, and a 1″ fabric dome tweeter. Premium components are used throughout. The InWall, InCeiling, and InRoom versions of the Gold MiniMonitor were designed to deliver true audiophile reproduction in a compact design. Each model can be used for high-end two-channel systems as well as with subwoofers in premium home theater applications. Bass response is surprisingly deep and clean, and treble is delicate and detailed, yet effortless.
The InWall version features a fully engineered braced and damped enclosure like the InRoom version for accurate, predictable sound and freedom from bleeding into adjacent rooms when installed. A minimum of 6″ of stud depth is required for installation. The InWall Gold/6 MiniMonitor Acoustiperf grill can be ordered in virtually any custom color to blend into any environment.
Caractéristiques
Design compact plat
Triad AcoustiPerf grill disponible en trois modèles métal :
Étroit, large, et Frameless
Enceinte entièrement réalisée en Premium MDF
Suspension acoustique
conception 2 voies
Finitions:
Les finitions standards et sur mesure sont disponibles. La finition standard pour ce produit est peinture blanche . Pour toutes les autres couleurs , merci de vous référer au programme personnalisé Terminer Match Triad. La peinture que nous utilisons est un émail de qualité supérieure et est appliquée avec une finition de galets lumière.
Comme tous les écrans d'ordinateurs et leurs couleurs varient , la couleur numérique que vous voyez ici peut être différente de la couleur réelle du produit.
Features
Compact Flat Design.
Triad AcoustiPerf metal grill available in three designs:
Narrow, Wide, and Frameless.
Enclosure
Fully engineered, Premium MDF enclosure.
Acoustic Suspension.
2-way design.
Finishes
Triad's Basic & Custom Finishes are available for this product. The standard finish for this product is White paint. For any other colors, please refer to Triad's Custom Match Finish program for this product. The paint we use is a top quality enamel and is applied with a light pebble finish.
Since all computer monitors and their colors vary, the digital color you see here will be different from the actual product finish.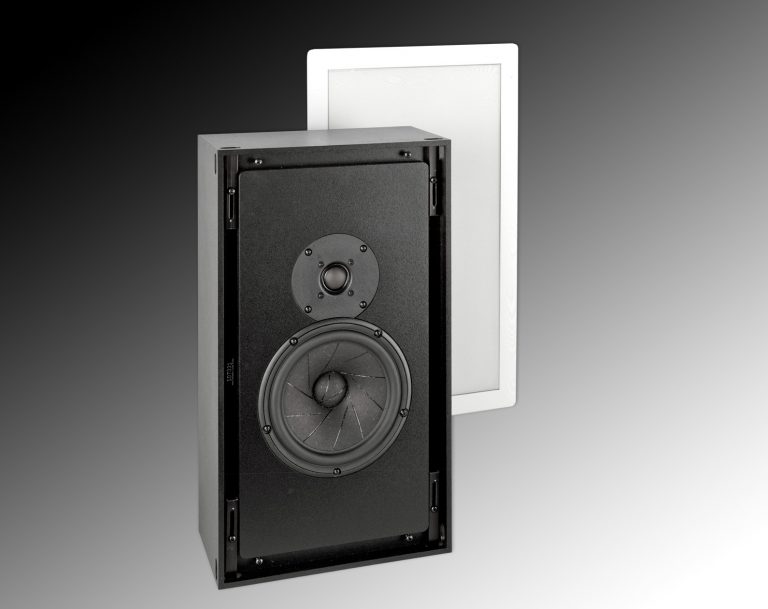 Performance Specifications
Recommended Amp Power
50 – 150 watts
Impedance
4 ohms
Sensitivity (db 1watt/1meter)
87
Anechoic Frequency Response
50 Hz – 20 kHz
Tweeter Type
Fabric dome
Tweeter Size
(1) 1″ /25mm
Woofer Type
Proprietary paper/fiber blend
Woofer Size
(1) 6-1/4″ 16cm
Détails techniques
Height 48.3cm
Width 27.3cm
Depth 15cm
Hole Cut Out – Height 48.5cm
Hole Cut Out – Width 27.6cm
Frameless Grill Dimensions W: 31.0cm x H: 52.0cm
Narrow Grill Dimensions W: 29.1cm x H: 50.0cm
Wide Grill Dimensions W: 30.6cm x H: 51.6cm
Product Weight 11.3kg
Shipping Weight 12.7kg
NCB Size C