La télécommande Mio Modero R-4 fournit à distance les fonctions de contrôle personnalisés et comprend un écran tactile couleur de 2,4 pouces, la technologie sans fil avec matrice active TFT LCD à écran tactile, ZigBee, la communication bidirectionnelle et le contrôle illimité de périphériques - le tout dans un élégant appareil rechargeable. Elle dispose d'une large zone de couverture et les signaux peuvent être transmis à travers les murs, les plafonds, etc. avec une gamme allant jusqu'à 300m à l'intérieur (en fonction des conditions et des matériaux de construction ). La zone de couverture peut être étendue en utilisant NetLinx ZigBee Répéteurs Pro. Et avec ZigBee Pro, un grand nombre de R-4 peut être utilisé dans la même propriété sans qu'ils interfèrent les uns avec les autres.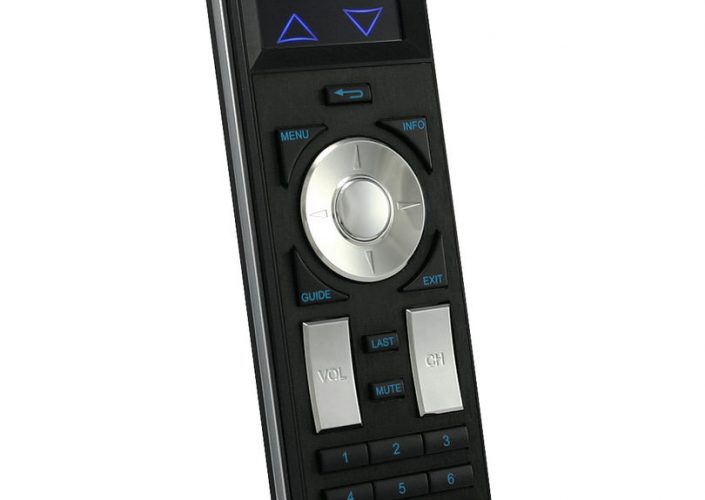 The Mio Modero R-4 remote provides custom control features and includes a 2.4-inch full-color, active-matrix TFT LCD Touch Panel, ZigBee wireless technology, two-way communication and unlimited control of devices – all in an elegant handheld rechargeable device. It has a wide coverage area and signals can be transmitted through walls, ceilings, etc. with a range of up to 100 feet indoors (dependent upon conditions and construction materials). The coverage area can be extended by using NetLinx ZigBee Pro Repeaters. And with ZigBee Pro, any number of R-4s can be used within the same property without interfering with each other.
APPLICATION COMMUNE
Le Mio Modero R -4 est un excellent choix pour  une télécommande bi-directionelle avec contrôle LCD tactile et boutons, capable de piloter une grande variété de dispositifs à travers vos résidences, hôtels ou autres installations de toutes tailles.
Couleur de 2,4 pouces à matrice active LCD TFT tactile
Résolution de 240 x 320 pixels
Transmet / Reçoit les signaux à deux voies en utilisant la technologie sans fil ZigBee
Couverture presque illimitée lors de l'utilisation NetLinx ZigBee Répéteurs Pro
29 boutons durs et deux boutons LCD
Prise en charge de tout dispositif de système connecté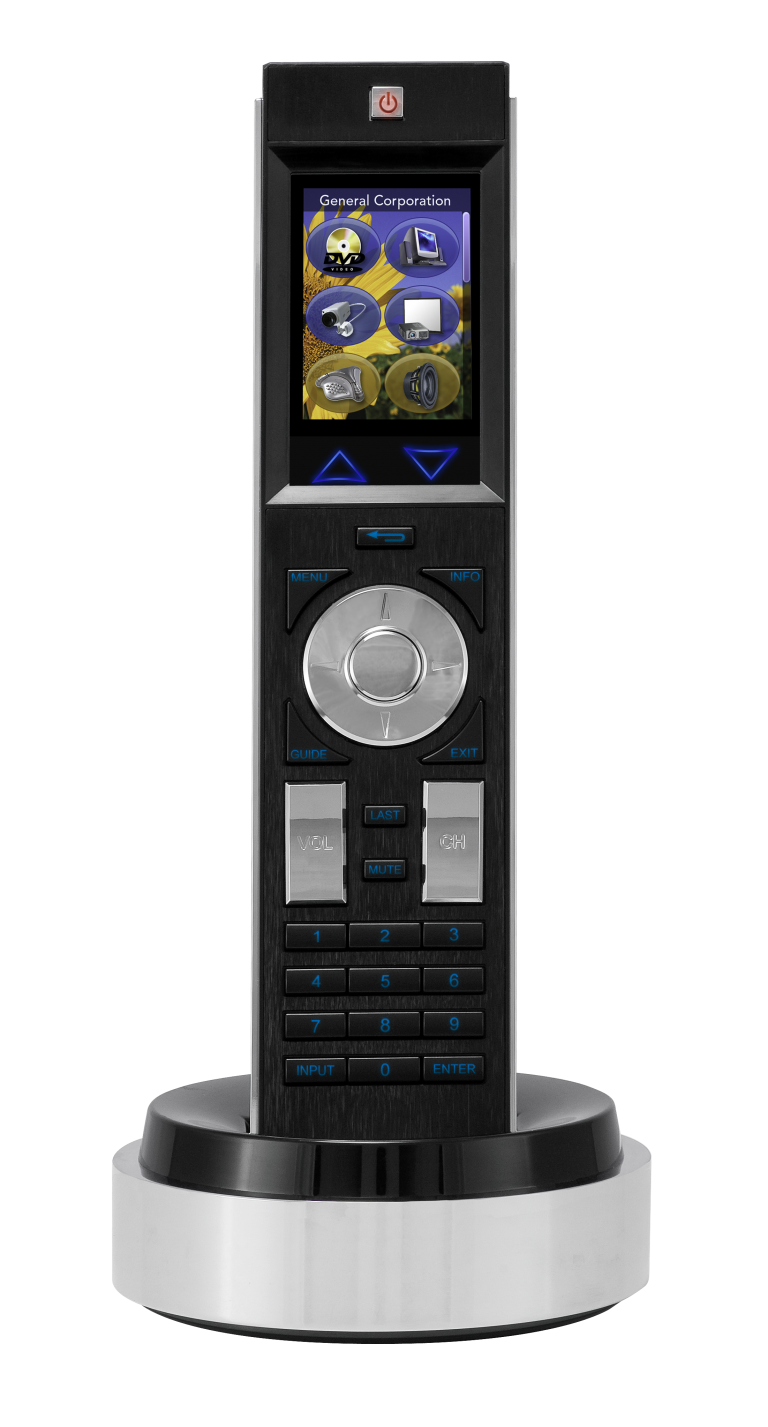 COMMON APPLICATION
The Mio Modero R-4 is an excellent choice for two-way LCD touch control of a wide variety of devices throughout residences, hotels or facilities of almost any size.
2.4-inch color active-matrix TFT LCD Touch Panel
240 x 320 pixel resolution
Transmits/Receives two-way signals using ZigBee Wireless technology
Near unlimited coverage when using NetLinx ZigBee Pro Repeaters
29 hard buttons and two LCD buttons
Supports any connected system device
Wakes upon touching side rails, moving it, or button presses
Détails techniques
DIMENSIONS (HWD)
9 1/2″ x 2″ x 3/4″ (24.1 cm x 5.1 cm x 1.9 cm)
WEIGHT
7.2 oz (20g) without batteries
8.8 oz (25g) with batteries
POWER
Battery, Included: Mio-BRP Modero Lithium-Ion Rechargeable Battery Pack (FG147-10), included with FG148-04, FG148-14K and FG148-25K
Charging Base, Required to Charge Battery: Mio-RCC Charging Base (FG147-02) with power supply, not included with FG148-04, included with FG148-14K and FG148-25K
LCD TOUCH PANEL DISPLAY
2.4″ color active-matrix TFT (240 x 320 pixel resolution)
Viewing Angle: ± 60° horizontal, ± 60° vertical
Display colors: 64K (16-bit color depth)
Brightness: 100 cd/m2
Contrast: 350:1
PUSHBUTTONS
29 hard buttons, 2 LCD buttons
MEMORY
32 MB of FLASH
64 MB of SDRAM