Pour offrir une performance sonore exceptionnelle dans les meilleurs home cinéma et systèmes de musique , les modèles de la gamme JBL® Projet ArrayTM utilisent des technologies directement dérivées de l'enceinte highend de la série K2® et des drivers professionnels développés pour les studios d'enregistrement .

La gamme Project Array comprend les enceintes colonnes 1400 Array, 1000 Array, une enceinte bibliothèque 800 Array; une enceinte centrale 880 Array, et un caisson de basse 1500 Array avec son amplificateur intégré de 1000 watts.

La puissance du caisson de basses Array 1500 est capable de reproduire des basses profondes et transperçantes. Il intègre un haut parleur de 380mm, un puissant driver W1500H de (15 " ) avec une bobine de 100mm ( 4 " ) de Edgewound en cuivre et un ampli de puissance numérique dédié de 1000 watts en classe D monté dans une caisse de forme de trapézoïdale.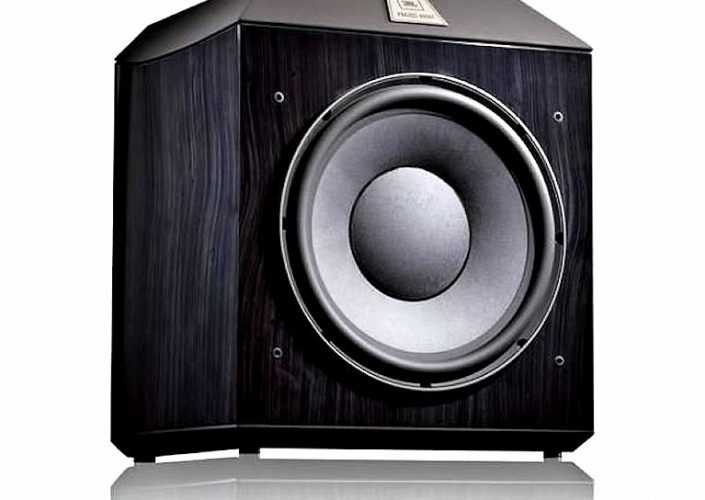 The 1500 Array is a potent subwoofer capable of heart-stopping deep bass. It incorporates a powerful W1500H 380mm (15″) bass driver with 100mm (4″) copper edgewound voice coil and a dedicated 1000-watt Class D digital power amplifier mounted in a trapezoidal enclosure.
JBL Project Array floorstanding loudspeakers employ advanced Aquaplas-treated high-frequency transducers and titanium-diaphragm ultrahigh-frequency drivers in an extremely dense and rigid freestanding horn. The unconventional look of the horn assembly produces an equally unconventional sound: brilliantly clean highs – into the ethereal realm of 40kHz – delivered directly to a listener's ears. Coupled with a fast mid- to high-frequency compression driver in the time–honored JBL Professional tradition, Project Array brings a new level of dimensional accuracy to the tonal and dynamic realism JBL is justly famous for.
Available in Black Gloss Wood Grain Finish.
AWARDS & REVIEWS
2010 Review by Larry Greenhill, Stereophile (May 2010 Issue Cover Feature)
2010 JBL Project Array System Review by Scott Wilkinson, HomeTheater.com
2009 Review by HomeTheaterReview.com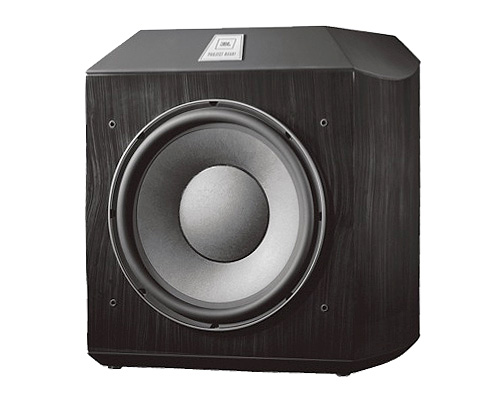 DESCRIPTION 15″ (38.1 cm) Front-Firing Subwoofer
FREQUENCY RESPONSE 25Hz – 400Hz, variable
DRIVE COMPONENTS 15" (38.1 cm) Pulpcone Woofer with 4" (10.2 cm) Copper Edge-wound Voice Coil
FEATURES 40Hz – 140Hz HP
POWER CONSUMPTION 1000 Watts (Internal Amplifier)
Détails techniques
HEIGHT 23″ (58.4 cm)
WIDTH 19-1/2″ (49.5 cm)
DEPTH 19″ (48.3 cm) [21″ (53.3 cm) Deep with Grille]
WEIGHT 125 lb (56.7 kg)
FINISHES Black High-gloss Woodgrain