Les subwoofers Leon de la série Aaros fournissent des basses sans compromis avec raffinement, et tonalité musicale. Parfaitement adapté pour les salles de séjour polyvalente ou plus grands home cinéma.

A8-400
Le subwoofer A8-400 dispose d'un haut parleur renforcé de 20 cm, alimenté par un amplificateur intégré de 400W ultra-efficace pour produire des basses rapides, prenantes et musicales. Disponible en satin noir ou blanc perle, avec phase de contrôle entièrement réglable , L'A8-400 de Leon offre des performances extrêmes et polyvalentes.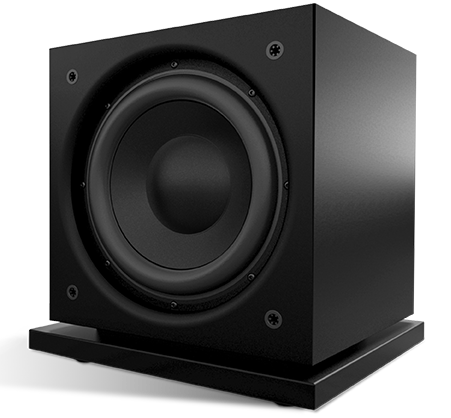 SUBWOOFERS
Leon's Aaros Series subwoofers provide uncompromising bass with refined, musical tonality. Perfectly suited for multipurpose living rooms or larger home theaters.
A8-400
The A8-400 subwoofer features an 8″ rigid, long throw driver powered by an ultra-efficient 400W on-board amplifier to produce fast, tight and musical bass. Available in satin black or pearl white, and complete with fully adjustable crossover and phase controls, Leon's A8-400 offers extreme performance and versatility in any space.
POINTS FORTS:
Petit encombrement qui  s'intègre parfaitement dans toute installation
Alimenté par un amplificateur intégral de 400 watts ultra-efficace
Pairings conseillées: HzOTO , HzUTLX , PrUTLX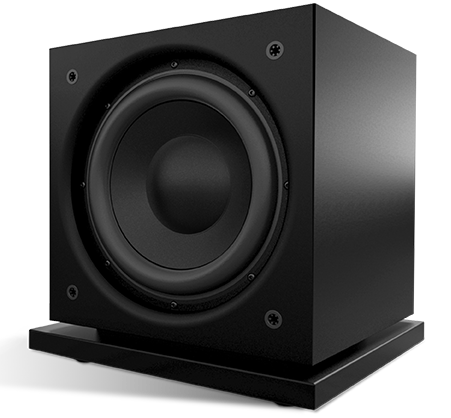 HIGHLIGHTS:
Small form factor sub fits seamlessly into any installation
Powered by an ultra-efficient 400 watt on-board amplifier
Features fully adjustable crossover and phase control
High-excursion driver reproduces low-end with impeccable clarity and precision
Fully-sealed enclosure produces tight, accurate bass response
Recommended Pairings: HzOTO, HzUTLX, PrUTLX
Détails techniques
COMPONENTS 8″ long-throw woofer
POWER OUTPUT 460W on-board
HEIGHT 11.75″
WIDTH 11.25″
DEPTH 11.25″
WEIGHT 20 lbs.
FINISH/GRILLSatin black or white with fabric grill
MAX OUTPUT 112dB
FREQ. RESPONSE 30–180Hz
PHASE ADJUSTMENT 0-180°
CROSSOVER ADJUSTMENT30-150Hz (with bypass)
SENSITIVITY 90dB @ 1w/1m
INPUT OPTIONSLFE, RCA line level
OTHER FEATURES Auto-On, Wireless OTO-Rx