Le Nº533H partage les même modules basiques que le Nº532H mais possède un design en demi-monoblocs. Son alimentation peut être partagée entre les différents canaux. Ce produit se prête parfaitement à une utilisation multicanal pour alimenter plus ou moins le canal selon le besoin. L'ensemble des autres fonctions du Nº533H est identique au Nº532H et leur conception les prédispose à la même signature sonore pour une utilisation mixte au sein d'une installation multicanal.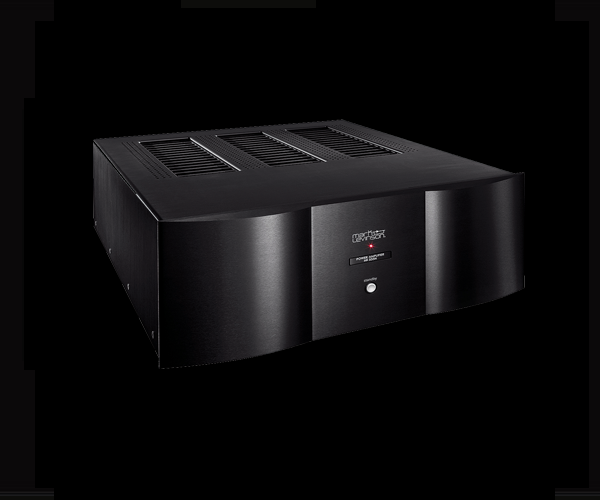 The Nº533H shares the same basic amplifier module as the Nº531H and Nº532H but is a semi-monoblock design. With power supplies that can be shared across multiple channels, this design lends itself well to multi-channel environments where one channel might need more power at times than others. All other features of the Nº533H are identical to the Nº531H and Nº532H and the common design creates a consistent sonic signature for use in multiple amplifier system configurations.
The four amplifiers in the No500H Series are the definition of truly outstanding performance in their respective categories. Drawing from the Mark Levinson heritage, while utilizing a new, straightforward, balanced, current-feedback design creates a new series of amplifiers that must be listened to in order to be fully appreciated. The final result is impressive even for the Mark Levinson high standard of excellence.
COMMUNICATION AND CONTROL
one Ethernet 10Base-T port; one 3.5mm mono (tip/sleeve) mini plug trigger input, 3-12Vdc; one 3.5mm mono (tip/sleeve) mini plug trigger output, 3-12Vdc; 3-pin IEC standard power connector
FREQUENCY RESPONSE
within 0.5dB from 10Hz to 20kHz
INPUTS
two balanced XLR inputs; two unbalanced RCA inputs
INPUT IMPEDANCE
60 kΩ (balanced); 30 kΩ (unbalanced)
INPUT SENSITIVITY
2.83Vrms output at 130mVrms input
RATED OUTPUT POWER INTO 8 OHMS
300W/ch (20Hz to 20kHz at
SIGNAL-TO-NOISE RATIO
>85dB, reference level: 2.83 Vrms
GAIN
26.8dB
POWER REQUIREMENTS
100V~, 120V~, 230V~, factory set for destination country;
SPEAKER CONNECTIONS
one pair "Hurricane" loudspeaker outputs with banana-plug sockets per channel (banana-plug socket not available on the 230 VAC models)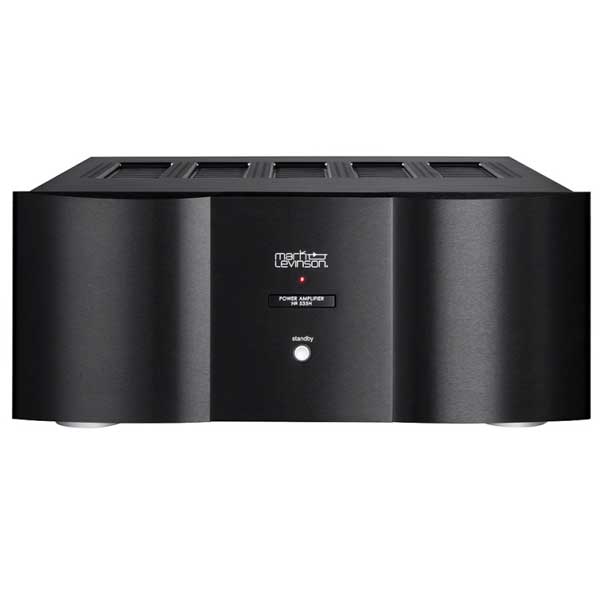 AWARDS & ACCOLADES
2012
Review by Chris Heinonen
HomeTheaterHiFi.com
2011
ADEX Award for the No500H Series Amplifiers
Design Journal
2010
Review by Andrew Robinson
HomeTheaterReview.com
Détails techniques
WEIGHT : Net Weight: 90.0 lbs (40.8kg) Shipping weight: 100.0 lbs (45.4kg)
DEPTH : 19.83″ (50.4cm)
WIDTH : 17.75″ (45.1cm)
HEIGHT : (with feet): 7.65″ (19.4cm); (without feet): 6.97″ (17.7cm)