Le Nº535H est le premier amplificateur 5 canaux de Mark Levinson, et il met la barre très haut. Utilisant le même design en demi-monoblocs que pour le Nº533H, le Nº535H peut délivrer simultanément 200W par canal sur chacune des 5 sorties. Douze transistors de sorties et une grande réserve de puissance sur chaque canal permettent à cet ampli de restituer à la perfection une dynamique réaliste tout en s'approchant des performances d'un ampli audiophile.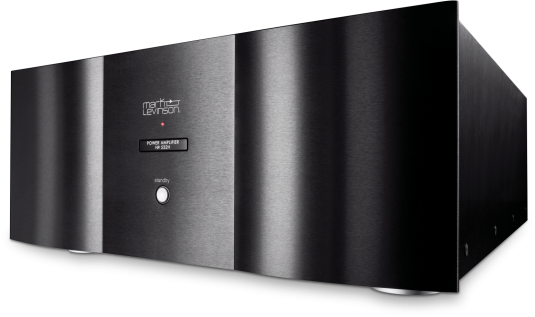 As the first five-channel amplifier from Mark Levinson, the Nº535H sets the bar high. Using a semimono-block design like the Nº533H, the Nº535H can deliver 200W per channel into all five channels simultaneously. Twelve output transistors and large amounts of capacitance per channel ensure that this amplifier is more than capable of delivering realistic dynamics and transients with audiophile-grade detail and response for even the most demanding audio tracks.
The four amplifiers in the No500H Series are the definition of truly outstanding performance in their respective categories. Drawing from the Mark Levinson heritage, while utilizing a new, straightforward, balanced, current-feedback design creates a new series of amplifiers that must be listened to in order to be fully appreciated. The final result is impressive even for the Mark Levinson high standard of excellence.
COMMUNICATION AND CONTROL
one Ethernet 10Base-T port; one 3.5mm mono (tip/sleeve) mini plug trigger input, 3-12Vdc; one 3.5mm mono (tip/sleeve) mini plug trigger output, 3-12Vdc; 3-pin IEC standard power connector
FREQUENCY RESPONSE
within 0.5dB from 10Hz to 20kHz
INPUTS
Five balanced XLR inputs; five unbalanced RCA inputs
INPUT IMPEDANCE
60 kΩ (balanced); 30 kΩ (unbalanced)
INPUT SENSITIVITY
2.83Vrms output at 130mVrms input
RATED OUTPUT POWER INTO 8 OHMS
200W/ch (20Hz to 20kHz at
SIGNAL-TO-NOISE RATIO
>85dB, reference level: 2.83 Vrms
GAIN
26.8dB
POWER REQUIREMENTS
100V~, 120V~, 230V~, factory set for destination country
SPEAKER CONNECTIONS
five pairs loudspeaker outputs with banana-plug sockets (banana-plug socket not available on the 230 VAC models)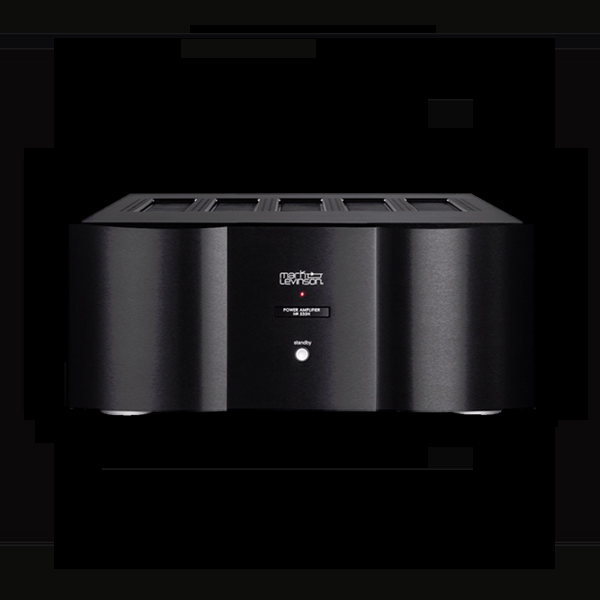 AWARDS & ACCOLADES
2011
Review by Bob Archer
CEPro
2011
Review by Mike Marks
Widescreen Review
2011
ADEX Award for the No500H Series Amplifiers
Design Journal
2010
« CE Pro's Editor's Picks: Top Products of 2010 » Award
CEPro
Détails techniques
WEIGHT : Net weight: 98.5 lbs (44.7kg); Shipping weight: 108.5 lbs (49.2kg)
DEPTH : 19.83″ (50.4cm)
WIDTH : 17.75″ (45.1cm)
HEIGHT : (with feet): 7.65″ (19.4cm); (without feet): 6.97″ (17.7cm)