MODÈLE P200 SURROUND SOUND PROCESSEUR
POUR TRANSFORMER LA SALLE DE CINEMA

Le modèle P200 est équipé des technologies de pointe pour lesquelles la marque est réputée, y compris RoomPerfect ™ et un traitement du signal entièrement numérique. Le modèle P200 offre également du 4K et le support de la 3D, HDCP 2.2, et commutation HDMI avancée. Le P200 offre le meilleur son surround haute définition du monde.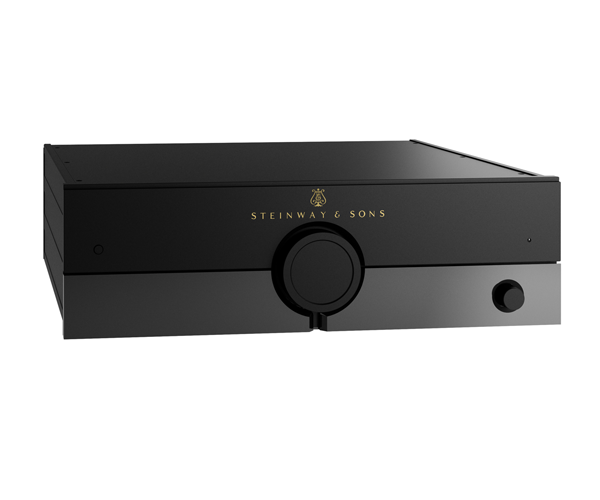 SYSTÈMES ENTIÈREMENT NUMÉRIQUE
Tous nos systèmes sont 100% numériques, sans conversion numérique-analogique qui détériore la chaîne audio. Qu'est-ce que cela signifie pour vous? Contrairement aux versions analogiques, nos processeurs et amplificateurs entièrement numériques assurent un son intact, le plus pur possible.
Le traitement entièrement numérique en combinaison avec le Steinway Lyngdorf Digital Link garde tout au long de la chaîne un signal numérique  en conservant la pleine résolution du signal original. Rien ne s'interpose entre votre son et vous.
SUPPORTE DE MULTIPLES CONFIGURATIONS DE HAUT-PARLEURS
Le modèle P200 offre un support complet pour chaque format audio, y compris le son surround immersif comme Dolby Atmos®, DTS: X et AURO-3D®. Et il n'y a pas besoin de choisir; au simple toucher d'un bouton, vous pouvez basculer entre les haut-parleurs placés dans les positions recommandées pour un format spécifique, ou laisser le modèle P200 optimiser intelligemment l'audio pour les autres formats.
CORRECTION DE LA PIECE – ROOM PERFECT™
Pourquoi  une correction est-elle nécessaire? Les caractéristiques de votre pièce affectent le son qui atteint vos oreilles. Dans tout système, plus de 50% du bruit que vous entendez vient de l'écho, la réflexion, l'absorption, etc…
RoomPerfect ™ est la technologie la plus sophistiquée au monde pour adapter le système de son à l'environnement; que votre pièce ait été conçue spécialement pour la reproduction du son ou non, RoomPerfect ™ vous garantit des performances optimales.
MODEL P200 SURROUND SOUND PROCESSOR
SET TO CHANGE THE LANDSCAPE FOR RESIDENTIAL HOME CINEMA.
PACKED WITH TECHNOLOGY
The Model P200 is equipped with the advanced technologies for which Steinway Lyngdorf is known, including RoomPerfect™ and fully digital signal processing. The Model P200 also delivers 4K and 3D video support, HDCP 2.2, and advanced HDMI switching. It is the most high-def surround sound experiences that the world has ever heard.
FULLY DIGITAL SYSTEMS
All our systems are 100% digital without sound-deteriorating digital-to-analog conversions anywhere in the audio chain. What does that mean for you? Unlike analog, which inevitably adds its own flavor, our fully digital processors and amplifiers ensure sound is replayed completely intact, delivering the purest sound possible.
Fully digital processing in combination with the Steinway Lyngdorf Digital Link keeps the audio stream entirely in the digital domain, while maintaining full resolution of the original signal. This means nothing gets between you and your sound.
HANDLES MULTIPLE SPEAKER SETUPS
The Model P200 offers full support of every audio format on the market, including immersive surround sound such as Dolby Atmos®, DTS:X, and AURO-3D®. And there's no need to pick sides; at the touch of a button, you can switch between speakers placed at the positions recommended for any specific format, or have your speakers be optimized for one and let the Model P200 intelligently optimize the audio for the other formats.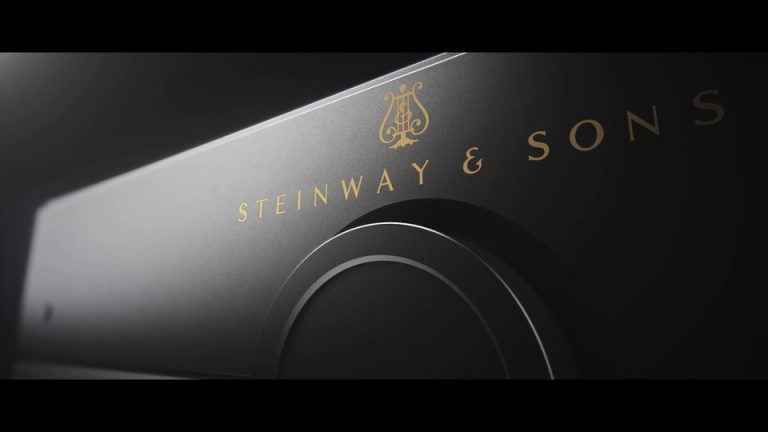 BUILT-IN ROOMPERFECT™ ROOM CORRECTION
Why do you need room correction? The characteristics of your room affect the sound that reaches your ears. In any system, more than 50% of the sound you hear comes from the contribution of the room—echoes, reflections, absorption, and the like.
With RoomPerfect™, you have the world's most sophisticated technology for adapting the sound system to the environment; whether your room was purposely designed for sound reproduction or not, RoomPerfect™ is your guarantee for optimum performance.
ANY ENVIRONMENT IS THE OPTIMAL ENVIRONMENT
The Model P200 delivers an uncompromised surround sound experience equally well to living rooms, media rooms, and home theaters, with no need to design the room around the sound system. In fact, RoomPerfect™ actually works best in environments with normal energy and activity levels, as opposed to the sometimes uncomfortably sound-dead atmospheres of an over-dampened room.
Forget about extensive acoustical treatments or interior design adjustments. With RoomPerfect™ we promise you market-leading sound without any compromise to performance or interior design.
ADVANCED HDMI SWITCHING
The Model P200 features advanced HDMI switching capabilities and can handle up to five separate 4k video streams simultaneously, allowing routing from the HDMI inputs to any output with unique On Screen Display for each stream. It can also show four inputs on one screen (tiling), or split one input to be shown on four screens as one coherent display.
PERFECT PERFORMANCE
The best measure of a great sound system is consistency—perfect performance, every time. One reason why our dealers choose our products is because they know they can always guarantee superb performance and expect easy installation. The leading technologies designed by Steinway Lyngdorf have resulted in the proven capability to deliver predictable, sure-fire perfection, each and every time our systems are used.
FULL SYSTEM APPROACH
The Model P200 can only be used with amplifiers and speakers from Steinway Lyngdorf. We guarantee the legacy of absolute perfection that comes with the Steinway & Sons partnership, and this cannot be attained with a mix of "off the shelf" products from different manufacturers. No chain is stronger than the weakest link, and our full system approach ensures high efficiency in every aspect.
DCI-COMPLIANT DIGITAL AES/EBU INPUT
For movie aficionados, the Model P200 offers an optional upgrade with a 16-channel DCI-compliant digital AES/EBU input for integration with digital cinema servers.
HDBASET™
Increased flexibility for installers is easily achieved through HDBaseT™, a feature set that converges uncompressed full HD digital video, audio, 100BaseT Ethernet, power over cable, and various control signals through a single LAN cable.
Détails techniques
Description : Rack mount or freestanding surround sound processor
Key Features :  RoomPerfect™, capable of handling up 256 output channels, HDCP 2.2, 4K resolution, video scaling, 3D video, advanced HDMI™ switching, video tiling and split screen display processing, Dolby Atmos, DTS:X, AURO-3D®
Decoding : Dolby® Atmos, Dolby Digital, Dolby Digital EX, Dolby Digital Plus, Dolby TrueHD, DTS, DTS ES Discrete 6.1, DTS ES Matrix 6.1, DTS 96/24, DTS-HD High Resolution Audio, DTS-HD Master Audio, AURO-3D®
Post processing Dolby surround, AURO-MATIC®, Dolby Pro Logic II, Dolby Pro Logic IIx, , Dolby Pro Logic IIz, Dolby EX, DTS Neo:6, DTS NEO:X
Input Audio: 1 x AES/EBU S/P-DIF input, 3 x S/P-DIF coaxial inputs, 4 x S/P-DIF optical inputs, 1 x USB audio input, Up to 384kHz, 32bit PCM, DSD64 and DSD128, 1 x balanced stereo analog input (XLR), 4 x single ended stereo analog inputs (RCA), 1 x multichannel single ended analog input (RCA), 1 x microphone input (XLR)
Video:8 x HDMI™
Output :  Audio: 5 x Steinway Lyngdorf Digital Links (CAT 5e based), 1 x single ended stereo analog output for secondary audio output, 1 x SPDIF coax digital output, 5 x HDMI™, Video: 4 x HDMI™ – ARC compatible, use 4 screens as one coherent display, show 4 inputs on one HDMI output, picture in picture, 1 x HDBaseT connector – show 4 inputs on one output, picture in picture
Miscellaneous 1 x DB9 RS232 connector, 2 x IR sensor inputs, 1 x IR output (loop from one of the sensor inputs), 1 x Trigger input, 4 x Trigger outputs, 1 x RJ45 Ethernet LAN connector, 2 x USB connectors, 1 x SD card slot (Storage for system software)
Interface Options RS232, IP, Web Interface, ihiji, Remote Control App on iOS and Android platforms
Dimensions (H x W x D) 14.0 x 45.0 x 35.9 cm / 5.51 x 17.7 x 14.1 in