De l'experience de Triad en solution d'intégration est née la InCorner Bronze Satellite. Cette élégante enceinte d'angle est un mix entre la InRoom, InWall et version InCeiling du Bronze Sat , qui offrent toutes des sons presque identiques, quel que soit leur placement. La InCorner Bronze Sat a été conçue pour offrir une qualité sonore pleine bande où le placement présente des contraintes: elle peut être placée dans un coin . Parmi les nombreuses applications de ce haut-parleur innovant, il fonctionne aussi très bien comme enceinte arrière surround.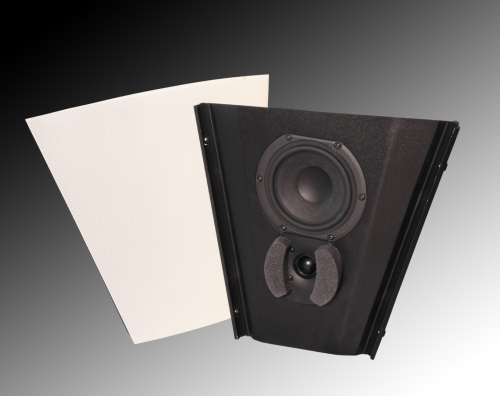 Triad's latest applications-based solution is the InCorner Bronze Satellite. This elegant corner speaker joins the InRoom, InWall, and InCeiling versions of the Bronze Sat, all of which offer nearly identical sound, regardless of placement. The InCorner Bronze Sat was designed to deliver quality full-range sound where placement or construction constraints mandate the speaker mount in a corner. Among this innovative speaker's many applications, it performs very well as a back surround speaker.
Triad offers custom paint matching so the speaker virtually disappears, blending in with the wall color. Again, Triad offers a niche speaker that allows for innovative placement with no sonic compromise. And like nearly all Triad speakers, it's built-to-order in America, with a limited 10-year warranty.
Caractéristiques
Design compact plat .
Triad AcoustiPerf grill disponible en trois modèles en métal :
Étroit, large, et Frameless .
Enceinte
Entièrement conçu , Premium MDF enceinte .
Suspension acoustique .
conception 2 voies .
Finitions
De base et sur mesure les finitions de la Triade sont disponibles pour ce produit . La finition standard pour ce produit est de la peinture blanche . Pour toutes les autres couleurs , s'il vous plaît se référer au programme personnalisé Terminer Match Triad pour ce produit . La peinture que nous utilisons est un émail de qualité supérieure et est appliquée avec une finition de galets lumière.
Puisque tous les écrans d'ordinateur et leurs couleurs varient , la couleur numérique que vous voyez ici sera différente de l'arrivée réelle du produit.
Features
Compact Flat Design.
Triad AcoustiPerf metal grill available in three designs:
Narrow, Wide, and Frameless.
Enclosure
Fully engineered, Premium MDF enclosure.
Acoustic Suspension.
2-way design.
Finishes
Triad's Basic & Custom Finishes are available for this product. The standard finish for this product is White paint. For any other colors, please refer to Triad's Custom Match Finish program for this product. The paint we use is a top quality enamel and is applied with a light pebble finish.
Since all computer monitors and their colors vary, the digital color you see here will be different from the actual product finish.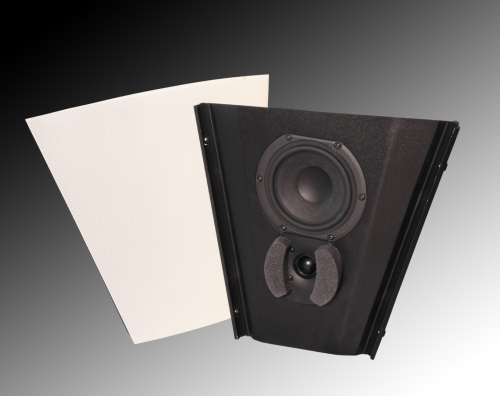 Performance Specifications
Recommended Amp Power
25 – 125 watts
Impedance
8 ohms
Sensitivity (db 1watt/1meter)
85
Anechoic Frequency Response
80 Hz – 20 kHz
Tweeter Type
Fabric dome
Tweeter Size
(1) 1″ /25mm
Woofer Type
Proprietary cone
Woofer Size
1) 5-1/4″ /14mm
Détails techniques
Height 31.5cm
Width 29.2cm
Depth 22.7cm
Product Weight 2.7kg
Shipping Weight 3.7kg