Enceinte Encastrable Hifi / Cinéma
Triad InWall Silver/4 Monitor
The Most beautiful Sound You May Never See
Tweet
La série Silver Monitor illustre bien l'engagement de Triad dans le son haut de gamme, avec quatre versions; une InRoom, deux InWall et un modèle de InCeiling. Les quatre modèles sont équipés de technologies révolutionnaires, avec les meilleurs haut-parleurs disponibles, pour des performances inégalées .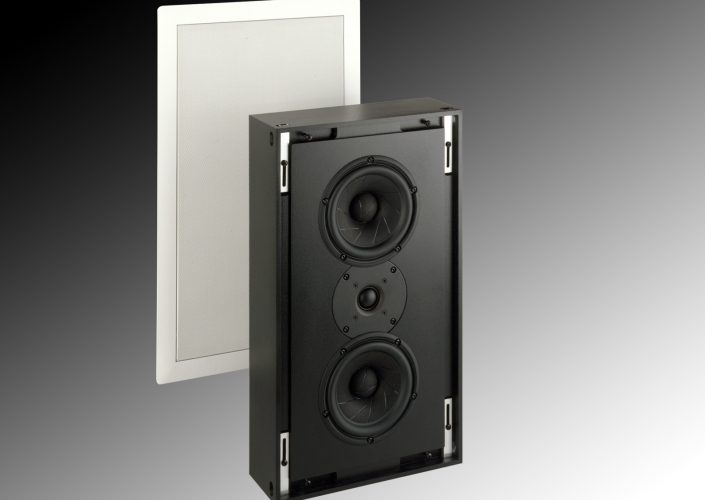 The Silver Monitor series exemplifies Triad's commitment to high-end custom sound, with four versions; one InRoom, two InWall and one InCeiling model. All four models feature groundbreaking proprietary enclosure technologies, as well as the finest drivers available, for unsurpassed performance.
The InWall Silver/4 Monitor is well suited to critical two-channel listening or, with it's high (92 dB) sensitivity, it is just as appropriate for demanding home theater applications. It can be used as a full-range monitor, a high-end point-source surround, or with any of the Triad InRoom or InWall Subs.
In all applications, the InWall Silver/4 Monitor effortlessly delivers startling clarity and dynamics. Where there is a 4″ wall stud depth, the InWall Silver/4 Monitor installs flush using Triad's elegant Acoustiperf grill. Triad can custom match the grill paint to any color, giving you superb yet invisible sound reproduction.
Caractéristiques
Design compact plat .
Triad AcoustiPerf grill disponible en trois modèles métal :
Étroit, large, et Frameless .
Enceinte entièrement conçue en Premium MDF
Suspension acoustique .
conception 2 voies .
Finitions
Les finitions standards ou sur mesure sont disponibles. La finition standard pour ce produit est  peinture blanche . Pour toutes les autres couleurs , merci de vous référer au programme personnalisé Terminer Match Triad. La peinture que nous utilisons est un émail de qualité supérieure et est appliquée avec une finition de galets lumière.
Comme tous les écrans d'ordinateur et leurs couleurs varient , la couleur numérique que vous voyez ici peut différer de la couleur réelle du produit.
Features
Compact Flat Design.
Triad AcoustiPerf metal grill available in three designs:
Narrow, Wide, and Frameless.
Enclosure
Fully engineered, Premium MDF enclosure.
Acoustic Suspension.
2-way design.
Finishes
Triad's Basic & Custom Finishes are available for this product. The standard finish for this product is White paint. For any other colors, please refer to Triad's Custom Match Finish program for this product. The paint we use is a top quality enamel and is applied with a light pebble finish.
Since all computer monitors and their colors vary, the digital color you see here will be different from the actual product finish.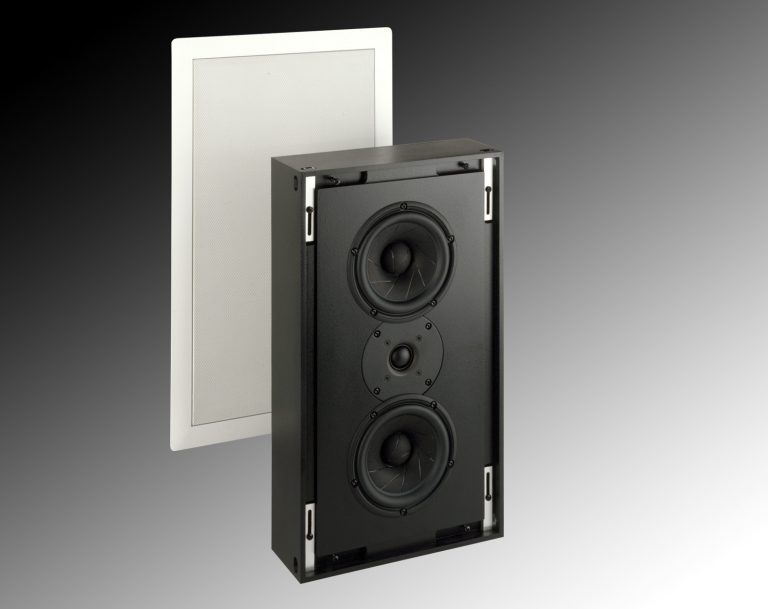 Performance Specifications
Recommended Amp Power
50 – 200 watts
Impedance
4 ohms
Sensitivity (db 1watt/1meter)
92.5
Anechoic Frequency Response
70 Hz – 20 kHz
Tweeter Type
Fabric dome
Tweeter Size
(1) 1″ /25mm
Woofer Type
Proprietary paper/fiber blend
Woofer Size
(2) 5-1/4″ /14cm
Détails techniques
Height 48.3cm
Width 7.3cm
Depth 9.9cm
Hole Cut Out – Height 48.57cm
Hole Cut Out – Width 27.62cm
Frameless Grill Dimensions W: 31.0cm x H: 52.0cm
Narrow Grill Dimensions W: 29.1cm x H: 50.0cm
Wide Grill Dimensions W: 30.6cm x H: 51.6cm
Product Weight 7.5kg
Shipping Weight 11.3kg
NCB Size C