Enceinte Murale Surround Cinéma
Triad OnWall Silver/4 Surround
The Most beautiful Sound You May Never See
Tweet
La OnWall Silver/4 Surround offre une multitude de solutions uniques. Cette dipôle avec 3 haut-parleurs est personnalisable dans n'importe quelle couleur. Avec ses dimensions compactes, la Silver onWall/4 Surround peut être montée sur les murs ou le plafond.

Dans les grandes salles, plusieurs paires de Silver/4 surround peuvent être utilisées. Si le mode dipolaire est la valeur par défaut, elle existe aussi dans la configuration bipôle. Elle est vraiment le produit rêvé pour vos installations.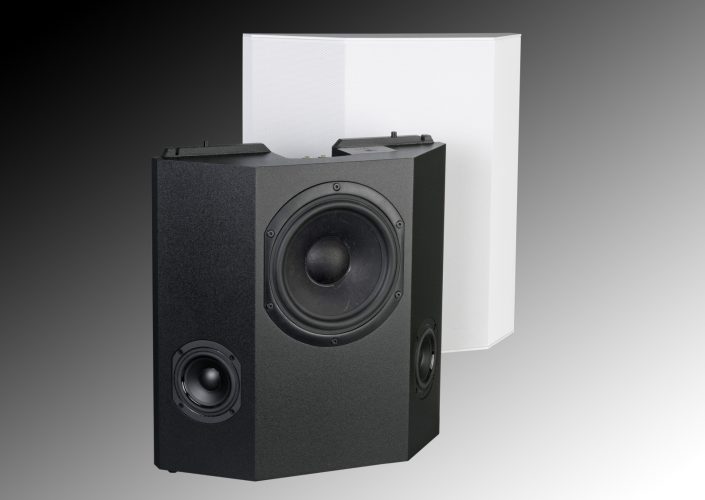 Where surround speakers can't be built in, the OnWall Silver Surround provides another Unique Solution. The OnWall Silver Surround, a member of the Triad Silver Home Cinema family, provides full-frequency reproduction of analog and digital surround information, while blending into the environment. Three premium drivers are used in this innovative dipole to yield high output and a satisfying, enveloping surround field.
As this speaker is built-to-order in America, you can specify a bipole configuration, if you wish. The low profile speaker comes with Triad's exclusive Acoustiperf grill, and is painted either black or white. Virtually any color can be ordered to either compliment the decor, or blend in perfectly. The OnWall Silver Surround can be used in arrays of multiple pair in larger rooms, and can be either wall mounted or ceiling mounted to suit the situation.
Caractéristiques
versions dipolaires et BIPOLE disponibles.
Design compact plat .
Triad AcoustiPerf grill disponible en métal
Enceinte
Entièrement conçu , Premium MDF enceinte .
Suspension acoustique .
Finitions
De base et sur mesure les finitions de la Triade sont disponibles pour ce produit . La finition standard pour ce produit est de la peinture blanche . Pour toutes les autres couleurs , s'il vous plaît se référer au programme personnalisé Terminer Match Triad pour ce produit . La peinture que nous utilisons est un émail de qualité supérieure et est appliquée avec une finition de galets lumière.
Puisque tous les écrans d'ordinateur et leurs couleurs varient , la couleur numérique que vous voyez ici sera différente de l'arrivée réelle du produit.
Features
Dipole and Bipole versions available.
Compact Flat Design.
Triad AcoustiPerf metal grill
Enclosure
Fully engineered, Premium MDF enclosure.
Acoustic Suspension.
Finishes
Triad's Basic & Custom Finishes are available for this product. The standard finish for this product is White paint. For any other colors, please refer to Triad's Custom Match Finish program for this product. The paint we use is a top quality enamel and is applied with a light pebble finish.
Since all computer monitors and their colors vary, the digital color you see here will be different from the actual product finish.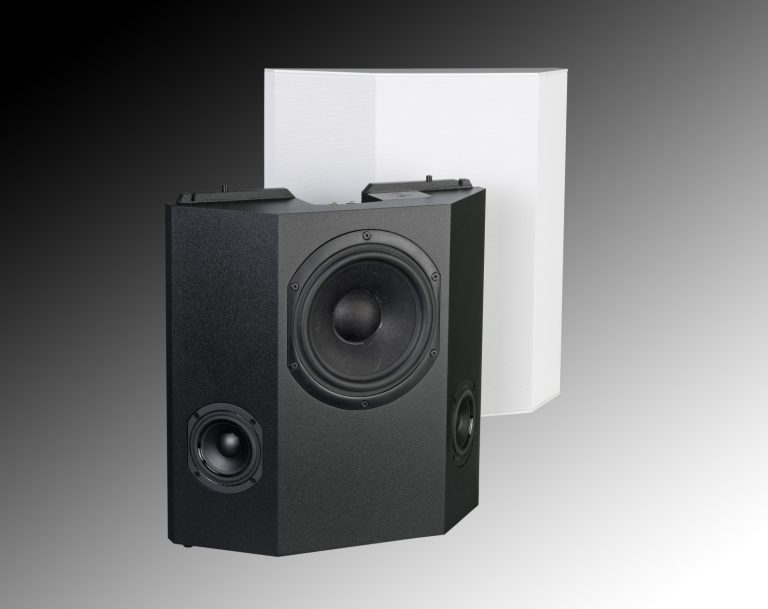 Performance Specifications
Recommended Amp Power
50 – 150 watts
Impedance
6 ohms
Sensitivity (db 1watt/1meter)
85
Anechoic Frequency Response
80 Hz – 20 kHz
Tweeter Type
Broad Dispersion Polycone
Tweeter Size
(2) 4″ /10cm
Woofer Type
Paper/fiber blend
Woofer Size
(1) 6-1/2″ /17cm
Détails techniques
Height 38cm
Width 36.1cm
Depth 11.2cm
Product Weight 6.8kg
Shipping Weight 7.5kg