Enceintes encastrables Revel®

Depuis la création de leurs premières enceintes en 1996 , les produits Revel sont restés à la pointe du design et des performances audio. C'est avec le même esprit de recherche, de perspective, et les mêmes ressources que l'ingénierie Revel a créé ces haut-parleurs encastrables. Ils offrent une valeur inégalée et sont connus pour leur faible coloration sonore et leur absence de distorsion sur une gamme extrêmement dynamique.
.
Les avantages des enceintes In -Wall encastrables de la " SERIE 2"
• woofers longue portée entourés de caoutchouc pour fournir un rendement élevé avec une faible distorsion .
• tweeter en métal (1 pouce / 25 mm) à dôme avec un guide d'ondes intégré qui permet d'optimiser la réponse à la fois sur et hors axe.
• Réseau haut - ordre croisé qui offre une reproduction de timbre précise.
• Modèle à double woofer ( W253L ) idéal pour l'installation en tant que gauche/centre/droite pour une utilisation avec une télévision murale à écran plat.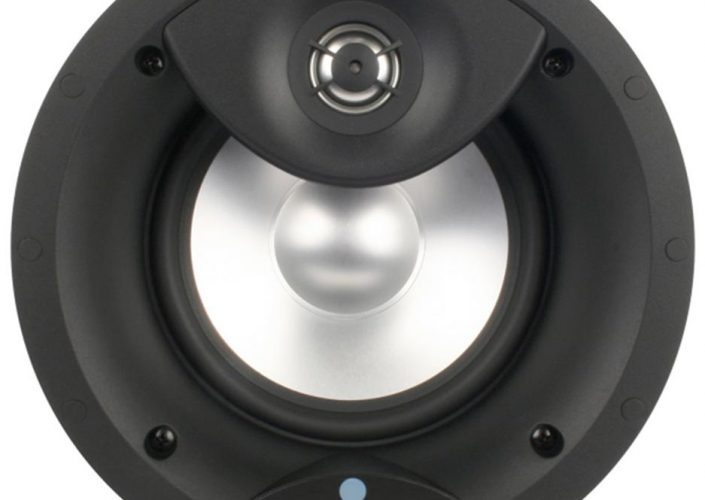 Since the first Revel® speakers in 1996, Revel products have stood at the forefront of loudspeaker design and performance. Revel in-ceiling loudspeakers draw upon the same research, resources and unique perspective that put all Revel loudspeakers in a class by themselves. Revel in-ceiling loudspeakers provide unparalleled value and are known for their standard-setting low sonic coloration and their freedom from distortion over an extraordinarily wide dynamic range.
Long-throw woofers with rubber surrounds provide high output with low distortion.
A 1-inch (25mm) metal-dome tweeter with an integrated waveguide provides optimized response both on and off axis.
A high-order crossover network delivers accurate timbre reproduction.
Boundary compensation switch (C783/C763) lets you adjust the speaker to maintain tonal accuracy when the speaker is placed near a wall.
Three-position tweeter level control (C783/C763/C583/C563) lets you adjust for optimum response in a variety of acoustical environments, or for using the speakers without grilles.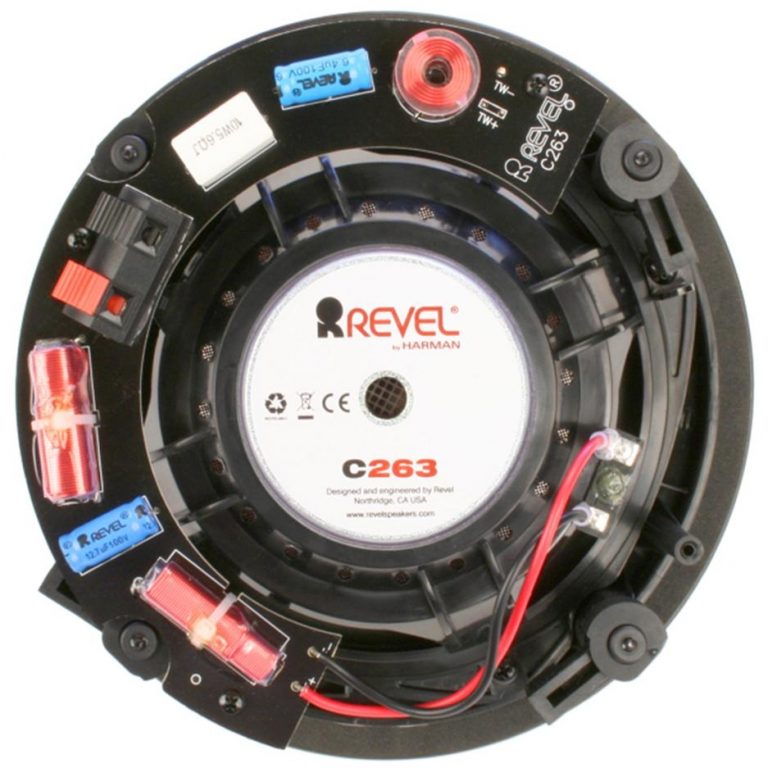 DESCRIPTION
6 ½" In-Ceiling Loudspeaker
HIGH-FREQUENCY DRIVE COMPONENTS
1" Aluminum-Dome Tweeter with Waveguide
LOW FREQUENCY EXTENSION
6-1/2" Aluminum Cone, Cast-Polymer Frame Woofer
MOUNTING
C-2 fastening mechanism • Compatible with wall material thickness range: 0.5" – 2.0" (1.3 cm – 5.0 cm)
Détails techniques
WEIGHT : 3.1 lb (1.4 kg) / Shipping weight: 4.6 lb (2.1 kg)
DEPTH : Mounting Depth 4.8" (120mm)
WIDTH : Square grille finished Width: 9.1" (23.1 cm)
HEIGHT : Cutout dimensions (dia.) 8" (20.3 cm) Square grille finished Height: 9.1" (23.1 cm)