Enceintes encastrables Hifi REVEL®

Depuis la création de leurs premières enceintes en 1996, les produits Revel sont restés à la pointe du design et des performances audio. C'est avec le même esprit de recherche, de perspective, et les mêmes ressources que l'ingénierie Revel a créé ces haut-parleurs encastrables. Ils offrent une valeur inégalée et sont connus pour leur faible coloration sonore et leur absence de distorsion sur une gamme extrêmement dynamique. De plus, ils offrent un très bon rapport qualité prix.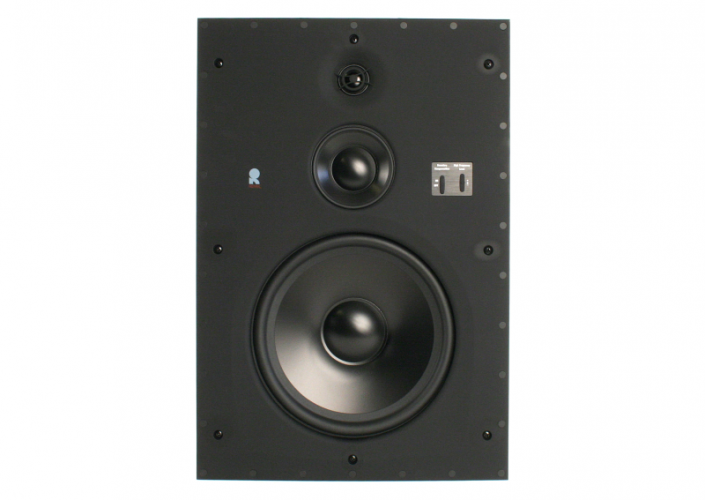 Since the first Revel speakers in 1996, Revel products have stood at the forefront of loudspeaker design and performance. Revel in-wall loudspeakers draw upon the same research, resources and unique perspective that put all Revel loudspeakers in a class by themselves. Revel in-wall loudspeakers provide unparalleled value and are known for their standard-setting low sonic coloration and their freedom from distortion over an extraordinarily wide dynamic range.
• woofers longue portée entourés de caoutchouc pour fournir un rendement élevé avec une faible distorsion .
• tweeter en métal (1 pouce / 25 mm) à dôme avec un guide d'ondes intégré qui permet d'optimiser la réponse à la fois sur et hors axe.
• Réseau haut – ordre croisé qui offre une reproduction de timbre précise.
• Commutateur de compensation ( W893 / W873 / W783 / W763 de ) qui vous permet de régler le haut-parleur pour maintenir la précision tonale lorsqu'il est placé près d'un mur ou du plafond .
• Trois positions de contrôle de niveau du tweeter ( W893 / W873 / W783 / W763 / W583 / W563 / W553L ) qui vous permettent le réglage d'une réponse optimale dans une variété d'environnements acoustiques , ou pour utiliser les haut-parleurs sans grilles.
Long-throw woofers with cast frames and rubber surrounds provide high output with low distortion.
1-inch (25mm) angle-adjustable, metal-dome tweeter with an integrated waveguide provides optimized response both on and off axis.
High-order crossover network with premium-quality components delivers extraordinarily accurate timbre reproduction.
Boundary compensation switch (W893/W873/W783/W763) lets you adjust the speaker to maintain tonal accuracy when the speaker is placed near an additional wall or the ceiling.
Three-position tweeter level control (W893/W873/W783/W763/W583/W563/W553L) lets you adjust for optimum response in a variety of acoustical environments, or for using the speakers without grilles.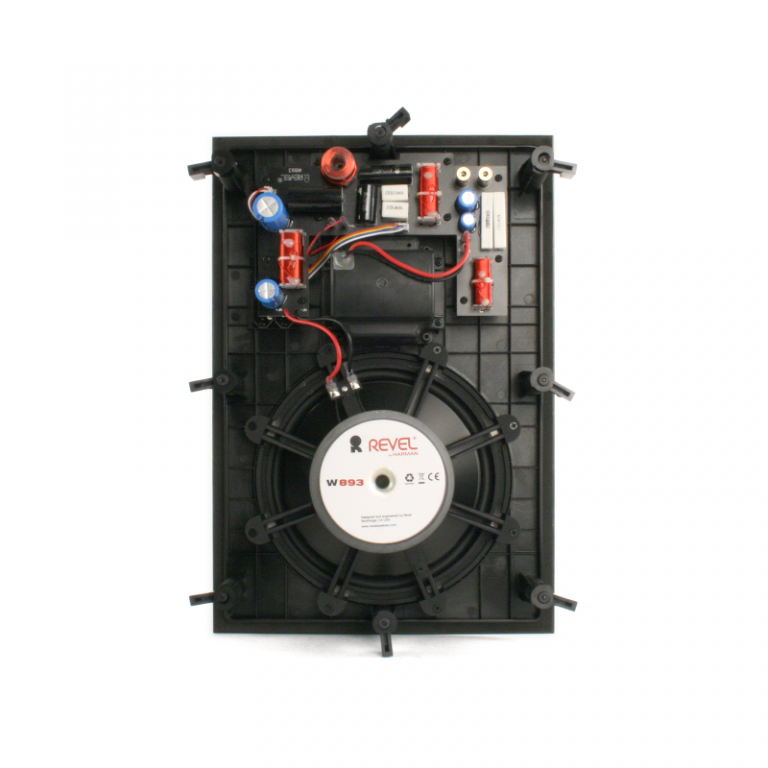 DESCRIPTION : 

9″ In-Wall Loudspeaker

CROSSOVER FREQUENCIES : Advanced high-order crossover network

FEATURES :

Cutout dimensions (H x W): 17.4″ x 11.6″ (44.3 cm x 29.5 cm) • Includes zero-bezel magnetic grille • Grille finished dimension (H x W): 18.5″ x 12.7″ (47.0 cm x 32.3 cm)

HIGH-FREQUENCY DRIVE COMPONENTS :

1″ aluminum dome swiveling high-output tweeter with waveguide

LOW FREQUENCY EXTENSION :

High Frequency Extension (-10dB): 3-position HF level control / Low Frequency Extension: LF boundary compensation

LOW-FREQUENCY DRIVE COMPONENTS :

9″ Micro-Ceramic Composite (MCC) Cone, Cast-Aluminum Frame High-Output Woofer

MID-FREQUENCY DRIVE COMPONENTS :

3.5″ micro-ceramic composite (MCC) cone, cast-aluminum frame high-output midrange

MOUNTING :

C-2 mounting mechanism • Compatible with wall material thickness range: 0.5″ – 1.0″ (1.3 cm – 2.5 cm)
Détails techniques
WEIGHT : 10.8 lb (4.9 kg) / Shipping weight: 12.8 lb (5.8 kg)
DEPTH : Mounting depth: 3.7″ (9.4 cm)