Rocks, Mariners and Extremes

Sonance dispose d'une gamme de haut-parleurs extérieurs haute performance pour toute installation extérieur traditionnelle. Ces haut-parleurs et caissons de basse aux couleurs naturelles et aux textures de roche sont conçu pour se cacher dans les lits de jardin. Les haut-parleurs Mariner parfait pour les cours et les patios . Enfin la série Extreme pour intégrer dans les murs et au plafond parfait pour les espaces en plein air, sous les avant-toits, les pièces avec des environnements extreme (sauna, hammam) et exigeantes des applications marines.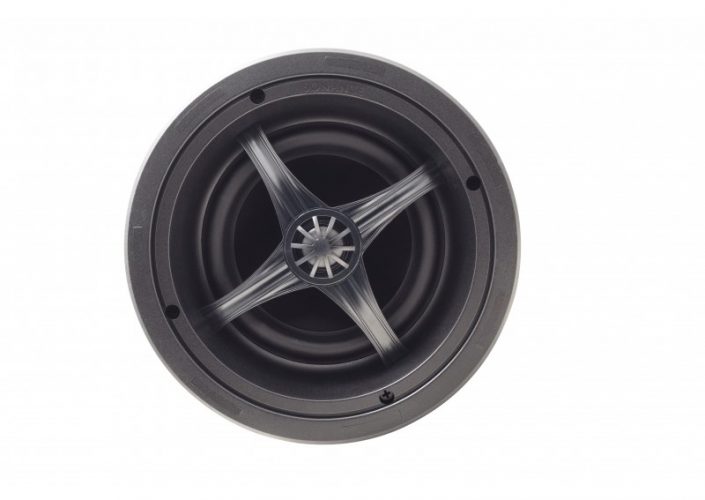 Rocks, Mariners and Extremes
Sonance has a range of high performance outdoor speakers for any traditional installation. Rock speakers and subwoofers in natural colors and textures; designed to hide in garden beds. Mariner speakers; perfect for courtyards and patios. Extreme in-wall and in-ceiling speakers; perfect for outdoor rooms, under eaves and demanding marine applications.
Extrême
Conçu pour gérer les zones de température et d'humidité extrêmes de -34 C à + 79º C tout en conservant la qualité sonore supérieure Sonance .
Résistant aux chocs et résister à l' écorchage de la haute mer et de l'air salé, un excellent choix pour les applications marines.
Revêtement de qualité marine, grille en acier inoxydable afin d'éviter la corrosion.
Extreme
Engineered to handle extreme temperature and humidity areas from -30º F up to +175º F (-34º C up to + 79º C) while still maintaining superior Sonance sound quality.
Shock resistant and can withstand the pelting of the high seas and salty air, making them an excellent choice for marine applications.
Powder-coated marine-grade stainless steel grille to avoid corrosion.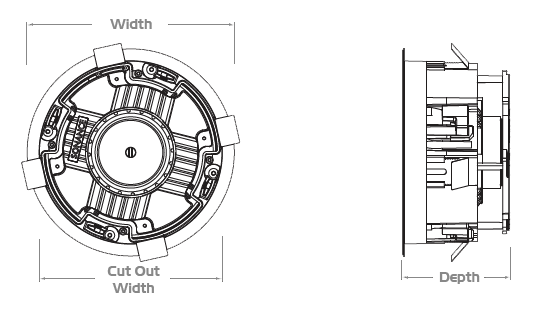 VP65R XT
Tweeter : 1″ (25mm) polyurethane dome
Woofer : 6 1/2″ (165mm) injection-molded polypropylene/graphite cone, with integral Santoprene™ surround
Frequency Response : 55Hz – 20kHz ±3dB
Impedance : 8 ohms nominal; 6 ohms minimum
Power Handling : 5 watts minimum; 130 watts maximum
Sensitivity : 89dB SPL (2.83V/1 meter)
Détails techniques
Shipping Weight : 12 lbs (5.4 kg) pair
Speaker Depth : 3 1/2″ (89mm)
Dimensions : 9 3/4″ (248mm)
Cut-Out Dimensions : 8 1/4″ (210mm)
Grille Material : Powder-coated stainless steel
Pdf : vp_extreme_instruction_manual
Pdf : vp_extreme_data_sheet