Les subwoofers Leon de la série Aaros fournissent des basses sans compromis avec raffinement et tonalité musicale. Parfaitement adaptés pour les salles de séjour polyvalentes ou de plus grands home cinéma.

A3 -IW
Avec moins de 11cm de profondeur le caisson de basses révolutionnaire Aaros Leon est pourtant très performant. Solidement construit pour empêcher les résonances indésirables, ce subwoofer encastrable est idéal pour les applications Living Theater où aucun espace au sol n'est disponible pour un caisson traditionnel. Facilement installable avant ou après la construction, jumelé avec un ampli Leon de 1000W, ce caisson se distingue par sa discrétion.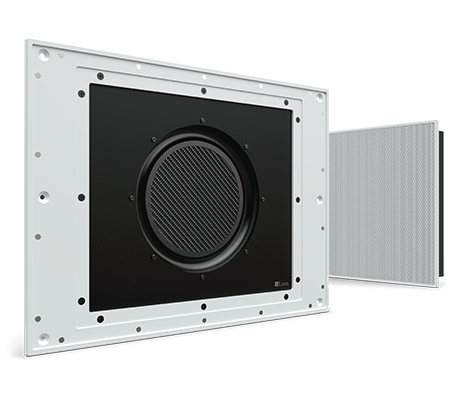 SUBWOOFERS
Leon's Aaros Series subwoofers provide uncompromising bass with refined, musical tonality. Perfectly suited for multipurpose living rooms or larger home theaters.
A3-IW
At less than 4″ deep, Leon's ground-breaking Aaros 8″ subwoofer redefines the possibility of large bass from a small enclosure. Soundly constructed to prevent unwanted resonance, this in-wall subwoofer is ideal for Living Space Theater applications where no floor space is available for a traditional sub. With color-matched perforated metal, easily installed pre- or post-construction, and paired with Leon's 1,000W subwoofer amplifier, this sub stands out by blending in.
POINTS FORTS:
Faible profondeur permettant l'encastrement
Jumelé avec l'amplificateur Leon 1000 watts de classe A / B de  pour des basses profondes
Peinture personnalisée des grilles métalliques disponible pour correspondre à votre déco
Boîtiers entièrement scellés pour des basses précises
Pairings conseillées: HzUTLX , PrUTLX , v44LX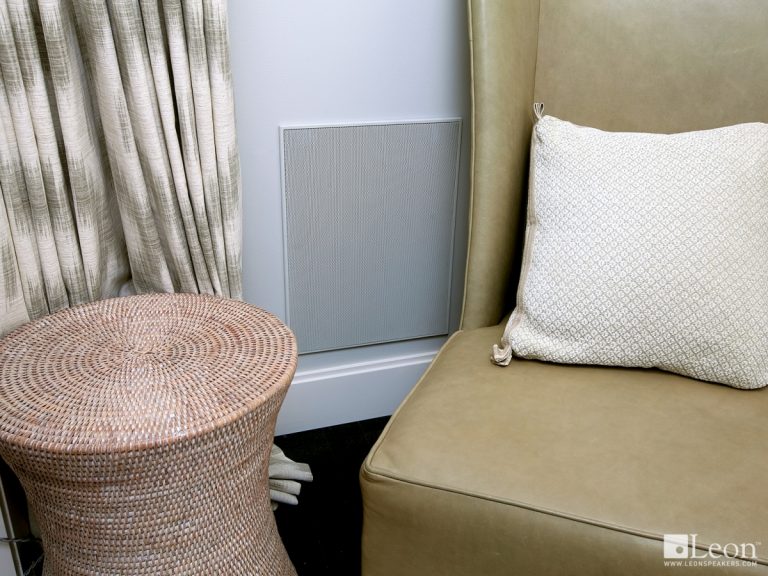 HIGHLIGHTS:
Cabinet design is less than 4″ deep to fit into any in-wall application
Paired with Leon's 1,000 watt Class A/B amplifier for deep, controller bass
Custom painted metal grills available to match any color
Fully-sealed enclosures produce tight, accurate bass response
Recommended Pairings: HzUTLX, PrUTLX, v44LX
Détails techniques
CUT-OUT 14″ (w) x 12″ (h)
OUTER DIMENSIONS 17.5″ (w) x 13″ (h) with grill
DEPTH 3.75″ behind flange
MATERIAL Sealed MDF enclosure; aluminum back
WEIGHT 21 lbs.
FINISH/GRILL Perforated metal grill (custom colors available)
INSTALLATION Swing out "dog-leg" system
COMPONENTS 8″ shallow driver
IMPEDANCE 6ΩMAX
OUTPUT 108dB
FREQ RESPONSE 30-100Hz
SENSITIVITY 90dB @ 2.83V/1m
REC.POWERL 3-1K 1,000W amplifier
CONNECTIONS 5-way binding post