Enceinte Encastrable Surround Cinéma
Triad InWall Silver/4 Surround
The Most beautiful Sound You May Never See
Tweet
La InWall Silver/4 Surround offre une multitude de solutions uniques et discrètes. Cette dipôle avec 3 haut-parleurs est la seule enceinte de ce type à disposer d'une grille Acoustiperf à fleur du mur, qui peut être commandée dans toutes les couleurs, même sur mesure. Avec ses dimensions compactes, la Silver InWall/4 Surround peut être montée dans les murs ou le plafond.

Dans les grandes salles, plusieurs paires de Silver/4 surround peuvent être utilisées. Bien que le mode dipolaire soit la valeur par défaut, le haut-parleur peut également être commandé dans la configuration bipôle. Cette enceinte est réellement le produit rêvé pour vos installations.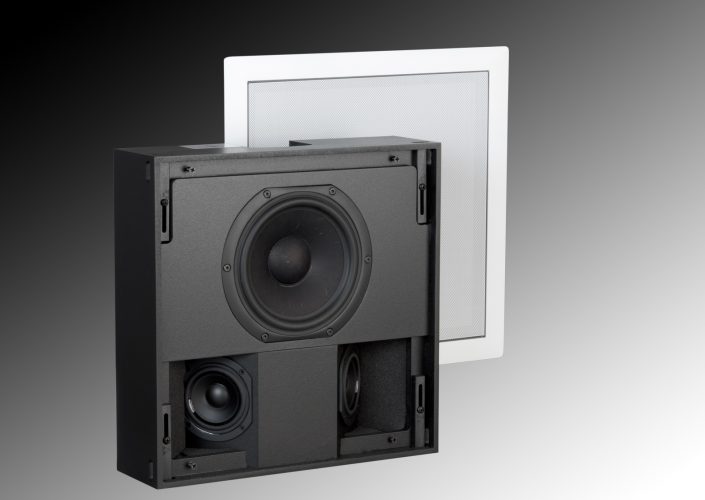 The InWall Silver/4 Surround provides a multitude of Unique Solutions for discrete, creative placement of surround speakers. This 3-driver bipole is the only speaker of its type to feature a flush Acoustiperf grill which can be ordered in any custom color you specify. With its compact dimensions, the InWall Silver/4 Surround can be mounted in walls or in ceiling-mount applications, regardless of the direction the ceiling joists run.
In larger rooms, multiple pairs of Silver/4 Surrounds may be used. Although dipole mode is the default, the speaker can also be ordered in bipole configuration. It is truly a custom installation dream.
This design, with extended frequency response, lends itself well to Digital and DTS soundtracks, as well as Dolby Pro Logic II. High sonic quality, reasonable price, and an ultra-low-profile installed appearance make the InWall Silver/4 Surround the perfect surround speaker for nearly any home theater.
Caractéristiques
versions dipolaires et BIPOLE disponibles.
Design compact plat .
Triad AcoustiPerf grill disponible en trois modèles en métal :
Étroit, large, et Frameless .
Enceinte
Premium MDF .
Suspension acoustique .
Finitions
Les finitions standards et sur mesure sont disponibles . La finition standard pour ce produit est de la peinture blanche . Pour toutes les autres couleurs , se référer au programme personnalisé Terminer Match Triad pour ce produit . La peinture que nous utilisons est un émail de qualité supérieure et est appliquée avec une finition de galets lumière.
Puisque tous les écrans d'ordinateur et leurs couleurs varient , la couleur numérique que vous voyez ici sera différente de l'arrivée réelle du produit.
Features
Dipole and Bipole versions available.
Compact Flat Design.
Triad AcoustiPerf metal grill available in three designs:
Narrow, Wide, and Frameless.
Enclosure
Fully engineered, Premium MDF enclosure.
Acoustic Suspension.
Finishes
Triad's Basic & Custom Finishes are available for this product. The standard finish for this product is White paint. For any other colors, please refer to Triad's Custom Match Finish program for this product. The paint we use is a top quality enamel and is applied with a light pebble finish.
Since all computer monitors and their colors vary, the digital color you see here will be different from the actual product finish.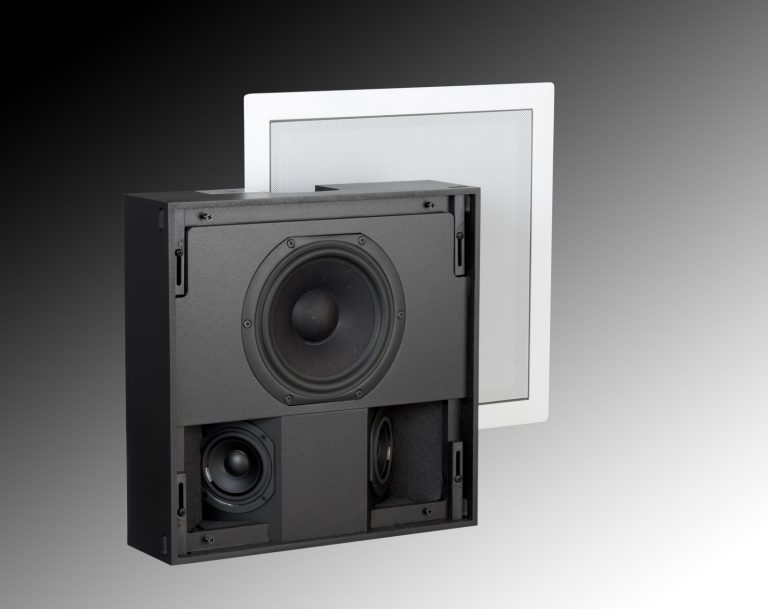 Performance Specifications
Recommended Amp Power
50 – 160 watts
Impedance
6 ohms
Sensitivity (dB 1watt/1meter)
Dipole: 85dB , Bipole: 86dB
Anechoic Frequency Response
80 Hz – 20 kHz
Tweeter Type
Broad Dispersion Polycone
Tweeter Size
(2) 4″ /10cm
Woofer Type
Paper/fiber blend
Woofer Size
(1) 6-1/2″ /17cm
Détails techniques
Height 34.3cm
Width 34.3cm
Depth 9.9cm
Hole Cut Out – Height 34.60cm
Hole Cut Out – Width 34.60cm
Frameless Grill Dimensions W: 38.0cm x H: 38.0cm
Narrow Grill Dimensions W: 36.1cm x H: 36.1cm
Wide Grill Dimensions W: 37.6cm x H: 37.6cm
Product Weight 5.9kg
Shipping Weight 7.3kg
NCB Size G